Robert Alonso
Robert Alonso, founder of the firm, began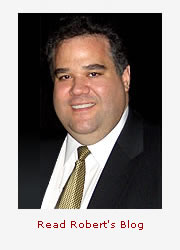 programming in 1979 in the BASIC programming language. However, his formal career officially started in 1983 when a simple computer video game authored by him was published in Electronic Fun with Computers and Games. The cover title of the issue in which he was published read "Climb For Your Life." That single event started a steady climb and marked the beginning of several years of work in the computer magazine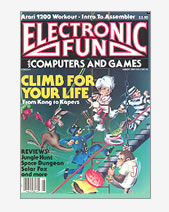 business. Robert became technical editor of Electronic Fun and was there for its conversion to ComputerFun magazine. Later on in his career, Robert was an associate and assistant editor at Compute! magazine and Personal Computing magazine—both leaders in the field at the time.
After years in the computer publishing industry, Robert transitioned to business programming and technical support. His first job in this field was at Chase Manhattan bank. While at Chase, but after work hours, Robert wrote his first book called, Turbo Pascal DOS Utilities.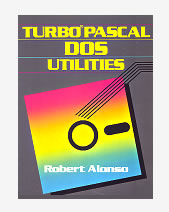 This was followed by two other similarly themed books on the C programming language. Robert started the predecessor firm to Alonso Consulting when he was asked to help with a project at Exxon by a consultant that he met at Chase. At Exxon, he designed and coded many tools for encrypting data and distributing a sensitive application used by Exxon for developing high potential employees. He was also responsible for its user interface and the 400 plus page manual that accompanied the project.
Robert acquired many Fortune 500 clients after his tenure at Exxon. These included GE Capital, where he worked on a major project called, System of the 90s. Later he worked on an equally high profile project at Dun & Bradstreet called, IMIS. Robert worked as a consultant for Dun & Bradstreet for close to six years and worked on a variety of projects including database designs, sales compensation applications (Go for the Gold), sales territory management, sales reporting, and data analysis tools.
After performing consulting work for Medco, in early 1995 Robert decided to expand the business and hire employees. This led to the acquisition of AT&T and Prudential as customers and to the acquisition of several hundred other small clients. Interestingly enough, ten years later, Alonso Consulting still has as clients the three mid-sized firms that were the first non Fortune 500 clients. This is a testament to the level of service that we provide and the personal commitment that Robert has to quality.
Robert is the president of Alonso Consulting and still performs many hands-on duties. He oversees client relationships, provides stewardship to major projects, and is in charge of business development. The current success of the firm however is due to the employees who strive daily to provide service to clients that makes them feel like a friend.
Click here to read Robert Alonso's Blog.
The following are some recent recommendations for Robert Alonso & Alonso Consulting taken from his LinkedIn profile.
Investlink
"When we hired Robert at InvestLink, we were experiencing significant performance issues with our software application. We needed a SQL Server specialist to find the cause of the problem. Robert did a thorough analysis, and provided details as to what we were doing right and what we were doing wrong. His expertise led to the solution we needed to make our product viable.

As he worked with us, Robert was able to identify other areas for improvement within our application. With the help of others from Robert's team at Alonso Consulting, he redesigned several of our websites and worked directly with some of our most important clients on our behalf.
Robert is very talented, personable, and a pleasure to work with. He and the team he has built exemplify the meaning of the word "partner"." May 19, 2008
Top qualities: Great Results, Personable, Expert

Gary Sueiro
hired Robert as a IT Consultant in 2004
The Riverside Company
"Entrepreneurial; get-it-done attitude; solid; delivers the goods." May 12, 2008

Top qualities: Expert, Good Value, On Time

Andrew Strauss
hired Robert as a IT Consultant in 1994, and hired Robert more than once
Conferon/Experient
"I've had the privilege to work with Robert and Alonso Consulting on multiple projects. While I was with Conferon (now Experient) we engaged Robert on several major acquisition projects. Through his leadership, we were able to get our arms around the IT Infrastructure and software stability for several major acquisitions.

His efforts substantially helped keep our company focused on taking care of existing business, identify integration synergies and helped pave the way to hit the ground running post acquisition.
I enthusiastically recommend Robert and Alonso consulting." May 12, 2008
Top qualities: Great Results, Expert, On Time

Dave Lutz
hired Robert as a IT Consultant in 1999
Dun & Bradstreet
"Robert and I go back into the dark ages. Robert wrote a book on DOS - need I say more. While I was at D&B from 1973 until 1993 the last 6 years as VP Development North America, I employed over 400 consultants at any given time and Robert brought a uniqueness to his involvement. When I moved on in 1993 to become a publisher and COO of Skinder-Strauss Associates, I again retained Robert and his involvement exceeded my expectations - his contribution to our firm and our sister firms continues today. Rarely do you find a consultant you turn to over and over and trust to deliver. This is a matter of confidence -" May 7, 2008
Top qualities: Great Results, Personable, High Integrity

Ed Denne
hired Robert as a IT Consultant in 1991, and hired Robert more than once

William Lerant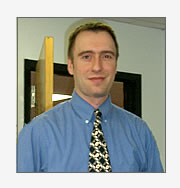 William Lerant started his career at Alonso Consulting in 1997. With a background in sales he worked strictly in this capacity for the first two years at the firm pursuing new business through the Microsoft Partner program. In 1999, his position at Alonso Consulting transitioned into Director of Consulting Services focusing on client services as well as business development. Over the past five years, William has expanded his role as Director working closely with clients and our consultants to design and implement both networking and development projects. He has become a key member of the team and has established solid relationships with many customers. William's tenure at the firm has been one of progress and growth and we hope to see this continue for years to come.